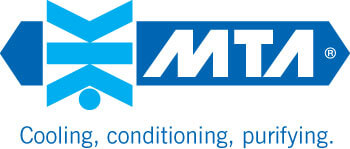 MTA USA
MTA was established over 30 years ago with a clear objective: improving mankind's relations with two distinct natural resources, air and water. They offer a complete range of industrial cooling water systems and process chillers.
MTA is officially represented in 80 countries worldwide, on 4 continents. For their customers, accurate attention to service support guarantees long term peace of mind and optimal energy solutions.
MTA's cooling water systems, developed specifically for industrial users, perfectly answer the industry's need for precise temperature control and absolute reliability, 24 hours a day, 365 days a year. The cost of not implementing an optimized solution far exceeds the cost of an optimized MTA industrial cooling water system.