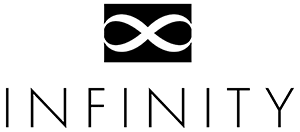 Infinity Pipe Systems
Infinity Pipe Systems provide a fully integrated turnkey solution, created by some of the most experienced designers and technicians in the pneumatic industry.
Infinity is unique in that they hold the technical knowledge, industry experience and product innovation that enables them to offer an all-encompassing package – from the supply of leading edge compressed air equipment, to the consultation, design and installation of highly efficient leak free systems. Heralded for its innovative design, Infinity outperforms heavy, traditional steel pipe, without sacrifice of quality and safety typically associated with plastic systems. Its revolutionary push-to-connect design ensures a safe, leak-free system for compressed air, vacuum, and inert gas applications. The heart of Infinity is solid brass, nickel-plated fittings that make the system easy to use and install. Infinity's powder-coated aluminum tubing is so light, it can be handled and installed by one person, and when coupled with high-quality brass fittings, the system yields unbeatable performance, reliability, and safety.
They provide products and services for large scale projects within a wide range of industries, with past clients including Coca Cola, Fonterra, Goodman Fielder and Cameron. With a vast range of products including aluminum pipe, filtration, fittings, valves, cylinders and tubing, they have the versatility to ensure you have the most efficient compressed air solution.
Infinity Pipe Systems by Applied System Technologies